Web-Design
First impressions are very important; they communicate a lot about yourself and your personality. Today, you're judged by people in a matter of seconds. In such a situation, your website is an effective tool for communicating your brand personality to clients. An aesthetically made website makes statement of class and panache.
Our process summary:

We believe in excellent communication with our clients from your initial, no-obligation consultation with one of our marketing consultants to your assigned design and website development team. Whichever department you want to speak with, we are always just a phone call away.
Content Management Systems
A Content Management System (CMS) offers an easy solution to clients for updating the website without the aid of an IT specialist. It endows you with the requisite skills to manage your own website. This lets you make changes to your site whenever you want to – time is no barrier. Need some late night adjustments to be done? Now it's within your power!
TryCreate provides you a plethora of options to create your website, using platforms like Drupal, Magento, WordPress or Joomla. Tailored to perfection and meeting every need, we provide you a complete walkthrough and guidance for handling your content.
Mobile Websites
In today's age of technological expansion, more and more people are reverting to mobile phones to surf the internet. Taking this into consideration, Mobile Website development is also offered by us to businesses seeking to utilize this platform. Now users will quite literally have your website at their fingertips.


Benefits of Mobile Website Development: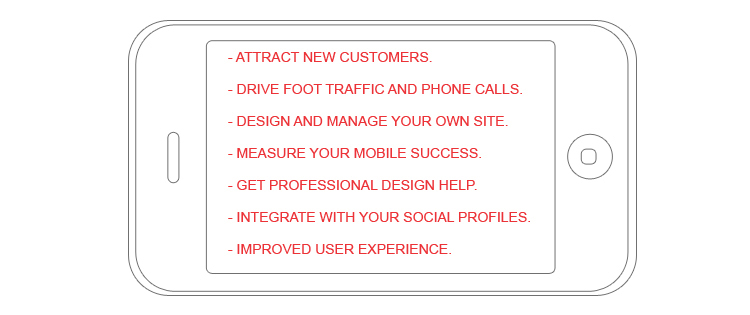 Browsing a desktop website on your mobile phone is cumbersome. We specially design your website to give optimum results on both platforms. These miniature versions of your website have a friendly appeal and add to the user satisfaction. Now you have another platform to charm your viewers!